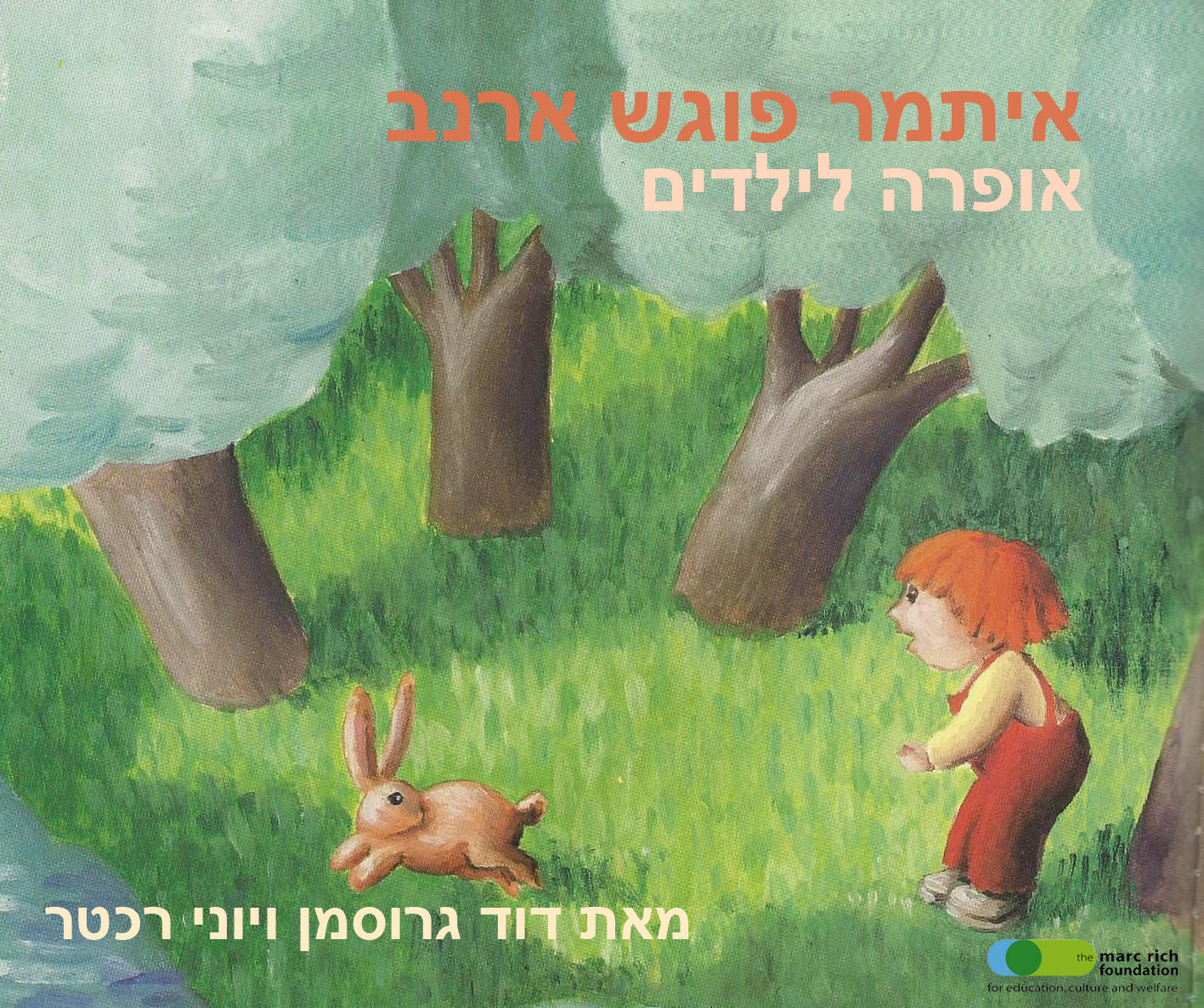 Itamar Meets a Rabbit
Children Opera by David Grossman and Yoni Rechter

Eli Gorenstein, Rabbit
Adi Cesare, Itamar
David Grossman, Narrator
Tomer Bar, pianist
The Israeli Vocal Ensemble: Ori Batchko/Tal Koch, Tom Ben Ishai/Taliya Dishon, Daniel Portnoy
Director: Eli Gorenstein
Arranger: Lotem Asner
Itamar Meets a Rabbit is a children's opera by two prominent Israeli artists, author David Grossman and musician Yoni Rechter based on Grossman's beloved children book. The opera tells the story of a boy named Itamar who thinks rabbits are dangerous, and a rabbit who is terrified of children. Fortunately, they meet, and before they know it, they become friends. The opera raises subjects as fear of the unknown, and overcoming it, and it promotes messages of co-existence and dialogue, openness and reconciliation—all with witty text and great music.
Recommended for children between 4-10 and the entire family.
Duration of the show: 50 min.
Tickets for the show include entry to the Tel Aviv Museum of Art (if the museum is open during these hours) starting one hour before and after the show.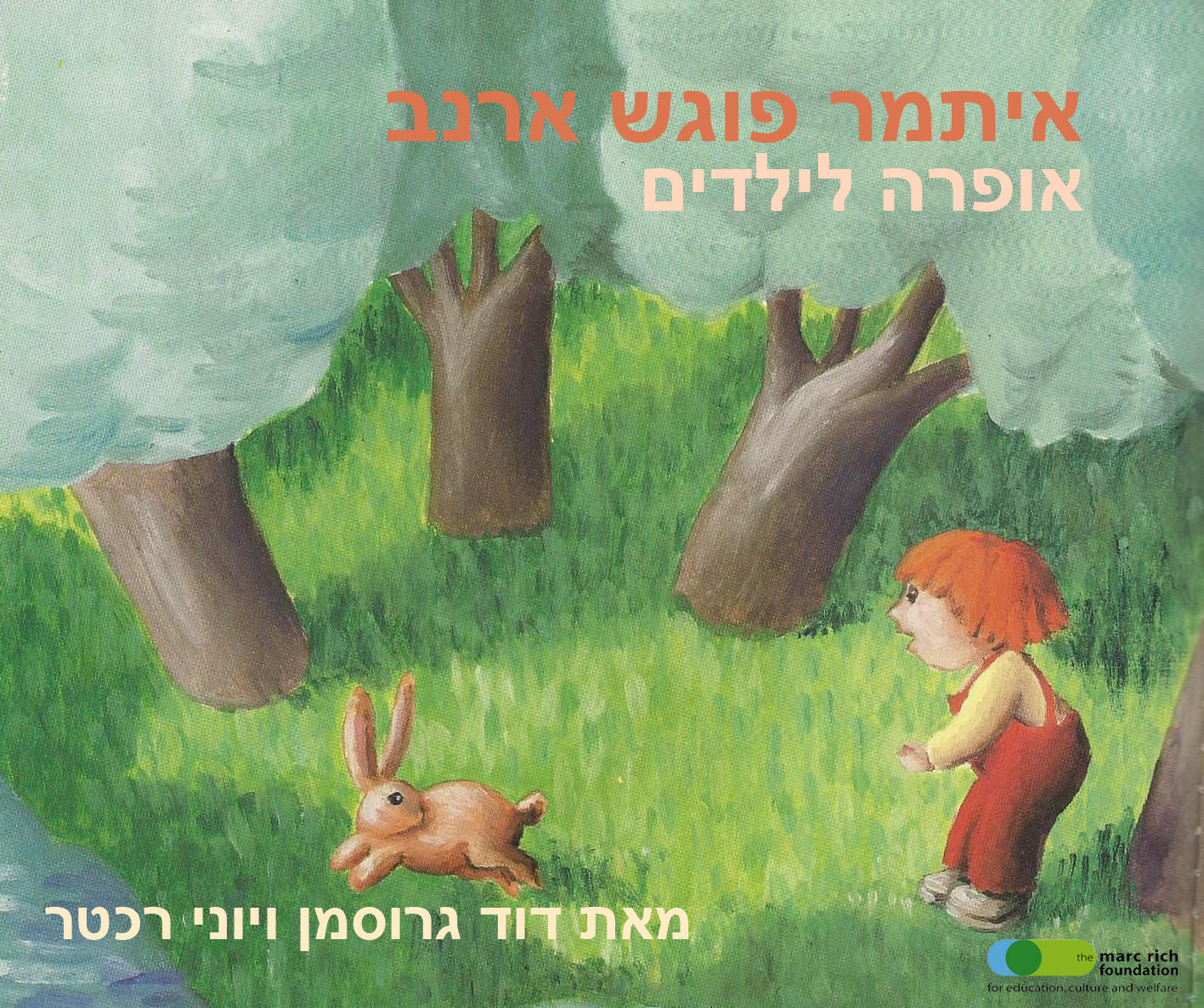 From the press:
"One can only hope that this show … will accompany Israeli children in future generations, like Peter and the wolf. We floated on a cloud at the end"
Amir Ben David, Time Out
"Without a doubt a unique artistic achievement … quality theatrical music … fun, instructive and charming without being too noisy, loud, shimmering"
Michael Handelsalz, Haaretz
"…Cheerful music, which has both wisdom and the spirit of nonsense; Music that glows happily in the children's eyes, and in the eyes of adults"
Ben Shalev, Haaretz
"Itamar meets a rabbit is worthy of many more plays"
Noam Ben Zeev, Haaretz